Flash has made it to Round 4 of Comics Should Be Good's Marvel/DC Character Tourney, and the Elite Eight! But he'll need your help to make it to the Final Four!
The tournament started with both Barry Allen and Wally West. Barry lost to the Thing in Round 1, but Wally defeated first Death and then Rorschach — then went on to defeat the Thing in a surrogate rematch.
Now the Flash is up against the Man of Steel himself: Superman!
Head over to the poll and vote for the Scarlet Speedster!
Update: The Flash has defeated Superman with a 53% to 47% victory (592 votes to 516). He'll go on to the Final Four, facing the Region 1 winner, most likely Batman (currently leading with 68% to Doctor Doom's 32%).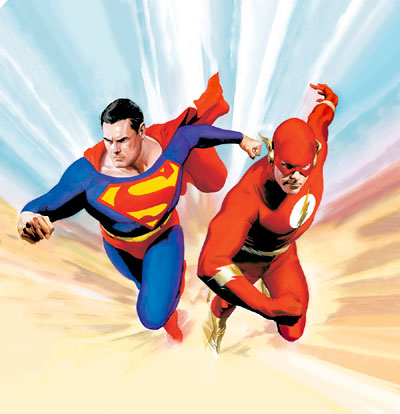 Share