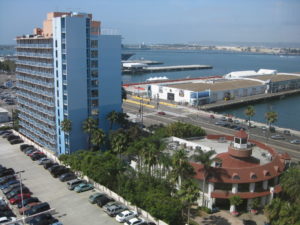 Here are a few recent comics-related items from my other blog, K-Squared Ramblings, that might be of interest to readers of Speed Force.
First up, I've written up a piece on today's Comic-Con hotel deposit deadline and how it should be a second chance for hotel rooms. The short version: Today's the last day to cancel without a penalty, so you can bet that rooms will be freeing up. We'll see how Travel Planners handles the waiting list.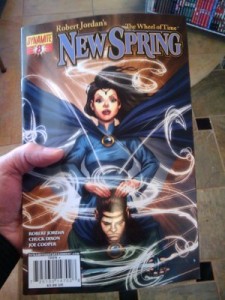 Last November, I wrote up a piece here on mini-series I was reading that had stalled with just one issue left. One of those miniseries, the adaptation of Robert Jordan's New Spring (a prologue to The Wheel of Time), finished this week. Five years is a bit long for an eight-issue miniseries, but it's done!
I spotted a movie marquee that had (as most of them seem to) censored the title Kick-Ass, but the placement created another movie title entirely:

This could actually make an interesting movie! Okay, it would be about as long as Bambi Meets Godzilla, but still…
Share