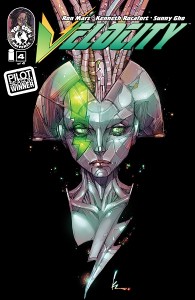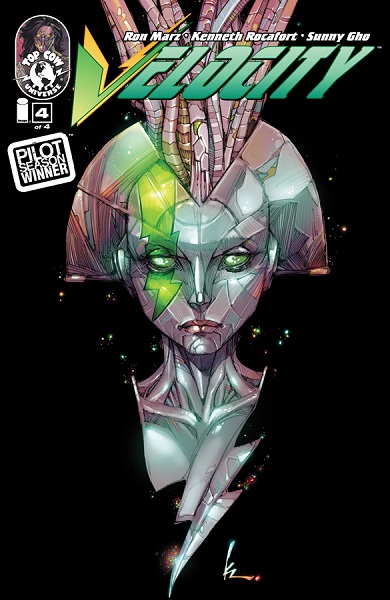 Newsarama has a 5-page preview of Velocity #4, the conclusion to the miniseries focusing on Top Cow's premiere speedster. It may come as a bit of a surprise to those who have been reading the book, but it doesn't quite spoil the cliffhanger from the previous issue.
Velocity #4
story: Ron Marz
art & cover: Kenneth Rocafort
The Pilot Season Winner is Back!
The clock counts down to zero as the taut, pulse pounding series races to its conclusion. Carin Taylor, the hero known as Velocity, has been infected with a deadly techno-virus. Thus far she has been successful in saving most of her teammates from the same virus, but now the exertion is taking its toil and the fastest girl in the world may not be able to win this race. The issue concludes the creative collaboration of writer Ron Marz (Witchblade, Angelus) and artist Kenneth Rocafort (Cyberforce/Hunter-Killer).
Full Color 32 pages $3.99 limited series
According to Diamond, Velocity #4 ships next week.
Share