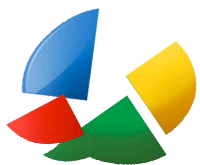 The writing was on the wall from the moment Google Plus was announced, but it was only made official last week: Google Buzz is shutting down. Speed Force has been available on Buzz since June 2010, but even now, only 22 people are following it, including me, and when I asked who was reading it through Buzz, only two people answered. For comparison, about 700 people "like" the site on Facebook, and almost 900 follow through Twitter.
I've taken down the follow links since they won't matter soon, but posts will keep going out until they shut it down. If you're one of those 21 people following through Buzz today, you have a number of other options:
And then there are the other, more active social networks. I haven't set up Google+ yet because they haven't launched business/group accounts yet, and everything's still structured around actual people. (You can find me there, but I don't post about comics much under my own name.) So your best bet for now is to follow Speed Force using one of the subscriptions above, or on Twitter, Tumblr or Facebook.
UPDATE November: We're on Google+!
Share