I found this bizarre ad in a copy of Flash #291 (November 1980)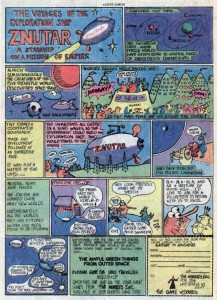 If this isn't crack, I don't know what is.
Of course, with the Internet, nothing really disappears, and in a search for Znutar, I found the web page of the actual author of… The Awful Green Things From Outer Space.
Originally posted at scans_daily with a private post here to host the scan. Opened up after the S*D meltdown.
Share