A brief exchange from The Flash 80-Page Giant #1 (1998).
The setup: The DCU version of comic book writer Mark Millar is interviewing the Flash to get ideas for his next script. Apparently DC Comics exists in the DCU, but they publish stories about "real world" heroes. As you can see, they don't know all the details—like their secret identities—and have to fill in the gaps themselves.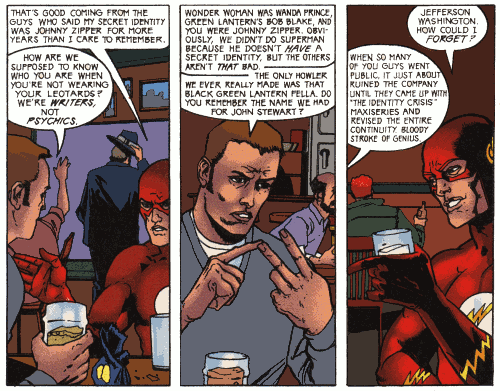 Originally posted at K-Squared Ramblings.
In 1998 it was a play on the title of DC's biggest ever crossover event. In 2004, it was the title of DC's latest big crossover event.
Share