Likely and definite Flash appearances this week:
Batman: The Brave and the Bold #15
The race is on between Batman and The Flash to find out which hero is the worlds fastest detective! All they have to do is solve the case of the Minute Mystery…or die trying!
Written by SHOLLY FISCH
Art and cover by ROBERT POPE & SCOTT MCRAE

Green Lantern #52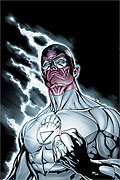 BLACKEST NIGHT'S penultimate chapter is here, and you do not want to miss this issue. Trust us on this one.
Written by GEOFF JOHNS; Art and Cover by DOUG MAHNKE and CHRISTIAN ALAMY; 1:25 Variant Cover by SHANE DAVIS and SANDRA HOPE

Justice League: The Rise of Arsenal #1 (of 4)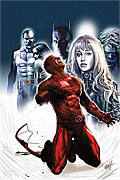 In JUSTICE LEAGUE: CRY FOR JUSTICE, Roy Harper lost everything at the hands of Prometheus, barely surviving the brutal severing of his arm. But when he finally awakens from his coma, Roy will find that his dangerous journey into despair is just beginning.
Written by J.T. KRUL; Art by GERALDO BORGES and MARLO ALQUIZA; Cover by GREG HORN; 1:25 variant Cover by MIKE MAYHEW

Justice Society of America #37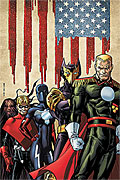 The war takes a turn for the worse for the JSA as the enemy fires up their super power-negating "Darkness Engine." But the terror rises when the team learns that the machine is powered by the black egg that used to be their colleague Obsidian! Update: DC has posted a preview.
Written by BILL WILLINGHAM; Art by JESUS MERINO and JESSE DELPERDANG; Cover by JESUS MERINO

Tiny Titans #26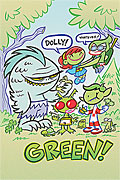 Its the time of year for an all-green, never-mean issue of TINY TITANS! Miss Martian chases after Gizmo! Beast Boy chases after Miss Martian! Kroc eats things! Hmm, that last one doesnt quite fit… But wait — some of the things he eats are green! Thats better.
Written by ART BALTAZAR & FRANCO
Art and cover by Art Baltazar

Share