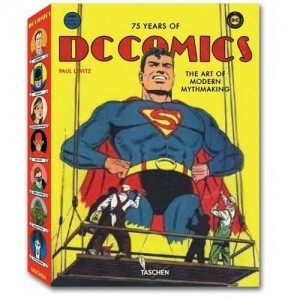 Amazon is running a serious discount on Paul Levitz' massive tome of comic-book history, 75 Years of DC Comics: The Art of Modern Mythmaking. The 720-page coffee table book weighs in at 16 pounds and normally sells for $200. Amazon initially listed it for $126, but it's down to $109.66 — a 45% discount cutting $90 off the price!
I finally ordered a copy.
I doubt this discount will last. If a huge, detailed art book about DC Comics' history appeals to you but (like me) you've been holding out because of the price, now's your chance!
Share