Flash comics and collections out this week.
Flashpoint: Citizen Cold #3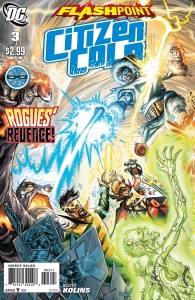 He may have once been seen as Central City's hero, but as the truth about Citizen Cold's criminal past begins to trickle out, it'll only be a matter of time before his true identity is revealed. With an entire gallery of Rogues set on killing him, Citizen Cold will have to work to not only protect himself but also to stop Iris West from losing her trust in him. But when she discovers a dark connection between them that he had kept hidden from her, does Citizen Cold stand any sort of chance defeating all of the odds stacking up against him?
Written by SCOTT KOLINS
Art and cover by SCOTT KOLINS
On sale AUGUST 10 * 3 of 3, 32 pg, FC, $2.99 US * RATED T
DC has released a 4-page preview.

Showcase Presents: Trial of the Flash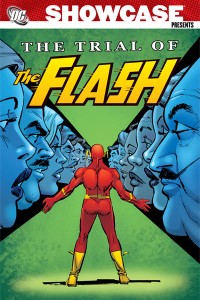 Written by CARY BATES and JOEY CAVALIERI

Art by CARMINE INFANTINO, DENNIS JENSEN and others

Cover by CARMINE INFANTINO and KLAUS JANSON
Following the murder of The Flash's wife by The Reverse-Flash, the two foes are locked in a round-the-world battle that ends in the death of the evildoer. Collected from THE FLASH #323-327, 329-336 and 340-350.
592 pg, B&W, $19.99 US

Booster Gold #47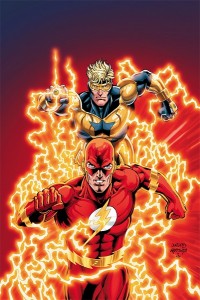 FLASH FACT: Booster is the only man with the knowledge to fix the world, but he has to find The Flash in time to tell him…
Written by DAN JURGENS
Art and cover by DAN JURGENS and NORM RAPMUND
On sale AUGUST 10 * 32 pg, FC, $2.99 US * RATED T
Note: I have no idea whether the Flash is actually involved in this, but a cover appearance is worth a look.

Update: As Lee points out, Teen Titans #99 and Red Robin #26 are also Flash-related. Teen Titans features both Bart Allen/Kid Flash and Inertia, while Red Robin has Tim Drake confronting Captain Boomerang, the man who killed his father. Newsarama has previews of Titans, Robin & Booster Gold.
Share