The Source has an interesting piece up today featuring Flash writer/artist Francis Manapul, in which he takes readers through the process of creating a teaser/ad for DC's New 52 Art Tour.
Manapul discusses his approach, from early layouts to the element of luck.  The first few steps include previously unseen artwork from the upcoming issue #3.  Here's one version, featuring the preview: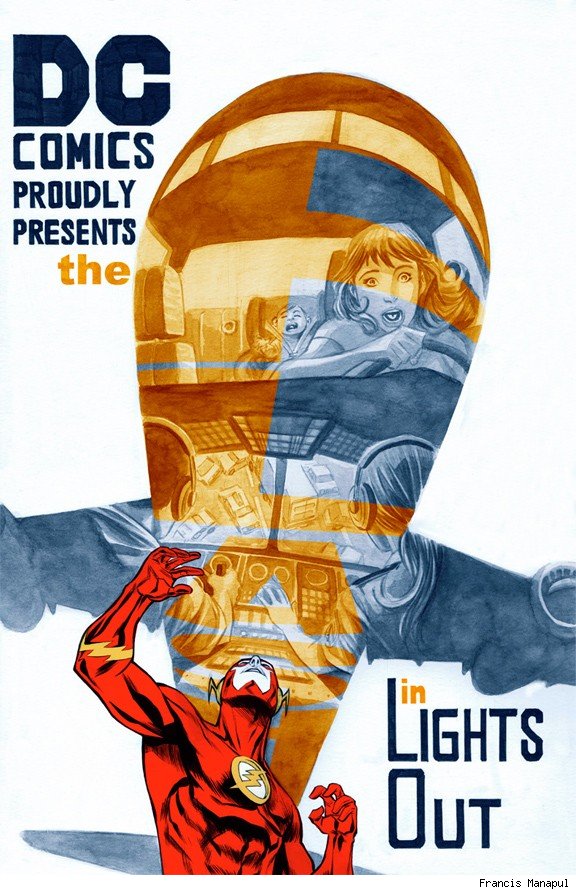 The artwork previews, cover solicits and teasers for Flash have all been stunning.  A post like today's Source feature shows off some of the ways that Manapul and partner Brian Buccellato are experimenting and innovating in their approach to the design of the Scarlet Speedster.  Looking for more?  We interviewed Manapul about his work earlier this year.
Head on over to The Source to check out the finished product(s).
Share