In an interview published today, Flash writer and artist Francis Manapul spoke with Comic Vine about Captain Cold and his fellow Rogues.  DC revealed Captain Cold's redesigned duds last week, and announced that he and the Rogues would be making their return to the magazine with issue #7.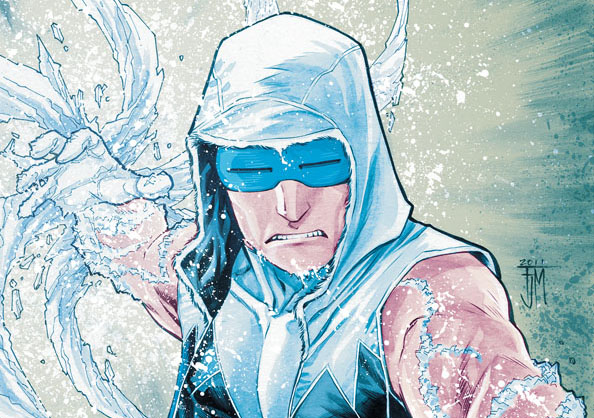 On the redesign, which generated a lot of discussion on this site, Manapul had this to say:
FM: Well I ran all my designs by the higher ups, and they all chimed in with their two cents. I didn't get too many notes. We were split on keeping the parka as some felt it was a very iconic part of who he was, and the other half felt that it made him look dated. In the end I came up with what I felt was a good compromise to keep those that didn't want the hoodie happy, but at the same time make him look more modern yet still staying true to his iconic look. Some of the other Rogues the changes were a bit more extreme, I allowed the story to dictate how they would look, I strongly feel that design follows function.
Check out the complete post at Comic Vine, right now!!  More after the jump:
Last week, both Manapul and co-writer Brian Buccellato went into the details of the redesign with Comic Book Resources.  Buccellato talked about the backstory of the Rogues, which appears to be remaining intact:
Co-writer Brian Bucellato also teased the lack of Cold's traditional primary weapon, hinting big things in store for the Rogues. "We are spinning a tale that includes many of them. We've already offered a glimpse of The Trickster, and there are more on the way — but I'm not saying which ones," said Buccellato. "Ultimately, the evolution of Captain Cold (as evidenced by the character designs) is tied to the other Rogues and is not some 'retcon.' There's a reason why he doesn't need that gun anymore — and that reason involved his pals."
The two go on to describe their thought processes when revamping certain aspects of the Flash universe, the supporting cast, and Manapul's previous Rogue redesigns for "The Dastardly Death of the Rogues".  The post also includes early concept art for the new Cold design, which can be seen below.  Be sure to check out the full article over at Comic Book Resources!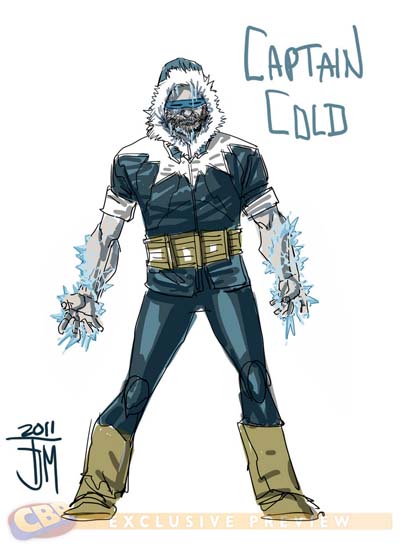 Share