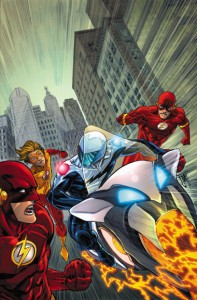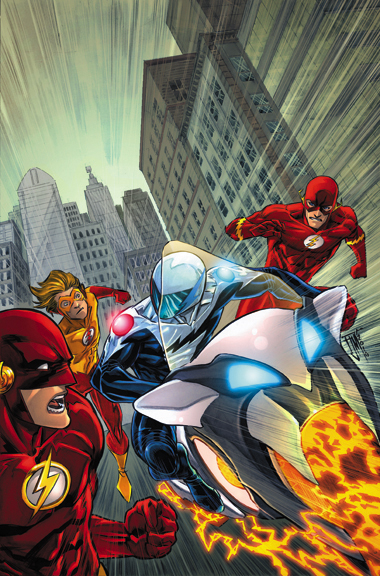 DC has released more on their fall collections, including this September item:
THE FLASH: THE ROAD TO FLASHPOINT TP
Writer: Geoff Johns
Artists: Francis Manapul and Scott Kolins
Collects: THE FLASH #8-12
$14.99 US, 120 pg
The hardcover came out last November. There was a bit of confusion when the Dastardly Death of the Rogues TP was released, and DC identified it was only collecting The Flash #1-6, but that turned out to be a misprint.
This brings the last of Geoff Johns' Barry Allen Flash run into trade paperback form.
Share