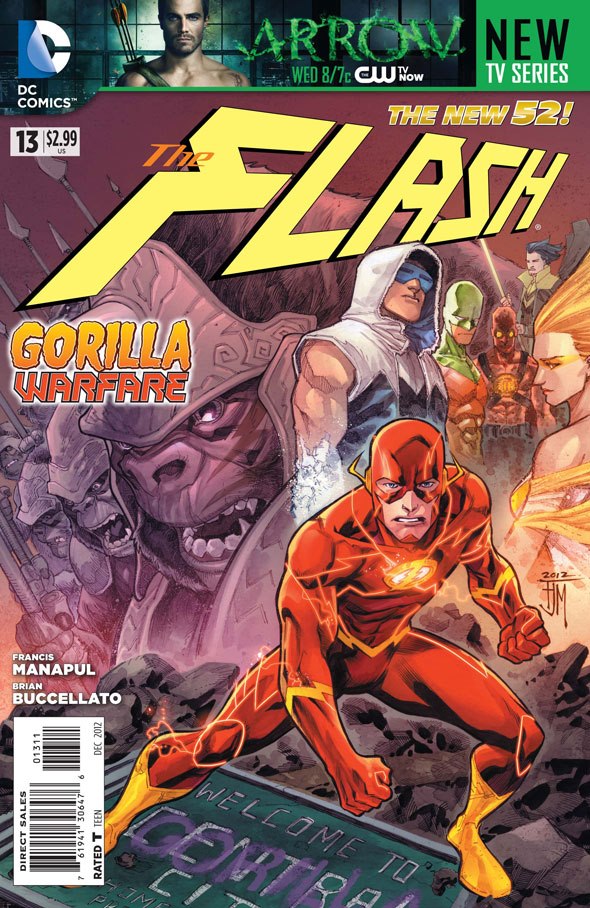 DC has released a preview of Flash #13 to Maxim. The preview pages pick up on threads in both Flash #0 and Flash Annual #1 and tease the main story coming up in Gorilla Warfare: Grodd and his army invade Central City.
Flash #13 by Francis Manapul and Brian Buccellato arrives in stores next week. It's perhaps worth noting that while we've seen three Flash #1 issues since 2006, this is the first time one of those series has made it to #13.*
*Of course, if we're counting issues and not issue numbers, this series hit thirteen last month, and the 2007 Wally West relaunch went for 17 issues after it picked up where the initial run left off at #231.
Share