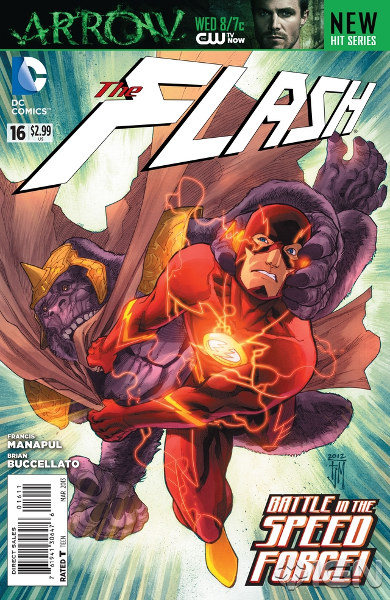 IGN has a preview of Flash #16, the second-to-last chapter of "Gorilla Warfare."
The Flash takes Grodd into the Speed Force in a last-ditch effort to defeat the mad gorilla! And…he loses?! Plus: The Rogues, the introduction of a major villain and a look at the one and only date between Barry Allen and Iris West in The New 52!
The promised glimpse at that date is part of the preview.
Francis Manapul has also posted his art process for the included pages.
Flash #16 by Francis Manapul and Brian Buccellato arrives on shelves on Wednesday.
Share