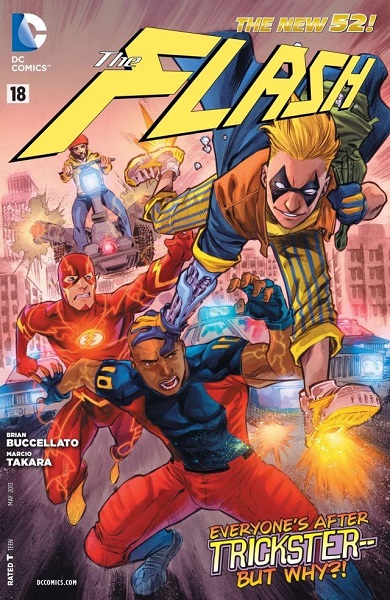 Flash #18 is out today.
The Trickster is accused of murder! Can The Flash help solve his case? Plus, a surprising twist ending that will rock the world of…DIAL H?
Written by: Brian Buccellato
Art by: Marcio Takara
Cover by: Francis Manapul
Variant Cover by: Francis Manapul
Preview at MTV Geek. As noted before, this is the first of two issues where Francis Manapul is taking a break. He'll be back on #20.
Also this week: the final chapter of Smallville Season 11 "Haunted" (guest-starring Impulse) arrives on ComiXology this Friday.
There aren't any new digital backissues of Flash or Impulse this week.
Share