Comics legend Carmine Infantino, co-creator of the Silver Age Flash, Kid Flash, and most of the early Flash villains, passed away at the age of 87, as reported by IGN, CBR and other sources.
Infantino was one of the few remaining artists from the Golden Age of comics. He was even the artist on a few of the late Jay Garrick stories, and when DC decided to reinvent the Flash in 1956, he did the character design. The new Flash, Barry Allen, was a hit, and Carmine Infantino remained on as artist and cover artist for the feature as it graduated from Showcase to a regular series. Many of the Flash's most memorable Rogues' Gallery and other villains were created in this early burst of Silver Age creativity, including Captain Cold, Pied Piper, Mr. Element/Dr. Alchemy, Trickster, Gorilla Grodd and Captain Boomerang.
He later made the move from talent to management, becoming DC's editorial director and publisher during the 1970s. In the 1980s, he returned to drawing comics including a second extended run on The Flash that lasted until the series ended with Crisis on Infinite Earths. In recent years he was retired, but would occasionally make appearances at conventions.
I never met him, but I count myself lucky that I saw him in person at the 2006 Comic-Con International, where he appeared on the 50 Years of the Flash panel and a career retrospective. One of the stories he told at both panels was about the "war" between him and Julius Schwartz: he'd try to draw ever-more-nasty cliffhangers on his covers, and every time, Julie would come up with a story to go with it. So finally he drew one with the Flash and the Golden Age Flash both racing to save some guy, and said, "There! Top that!" The rest, of course, is history.
Other remembrances: Mark Evanier, The Beat, DC Comics blog, ComicsAlliance, Robot 6, That F'ing Monkey, Nelson deCastro, New York Times, NPR, Mark Waid, Mark Evanier again.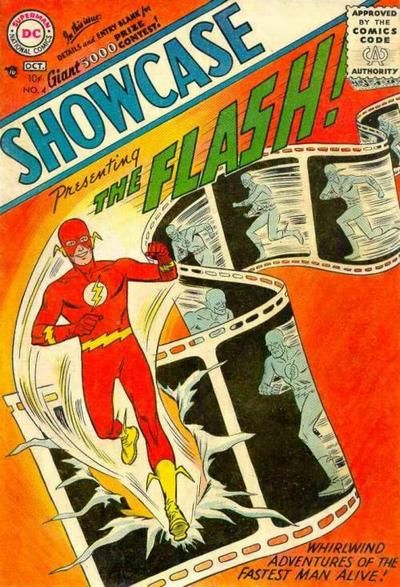 Share