No new Flash comics this week, but ComiXology is adding to their digital back catalog.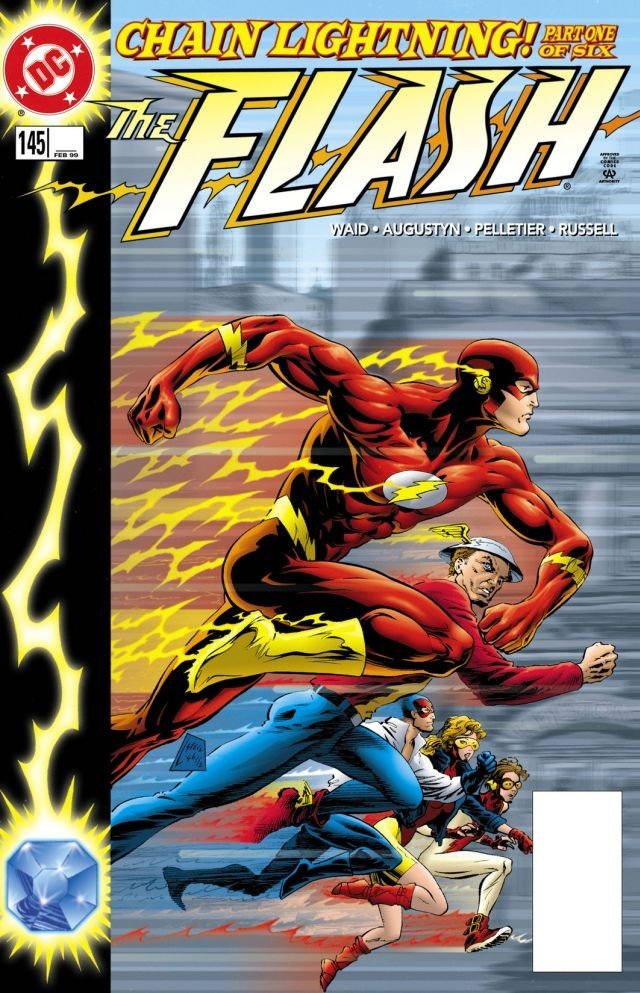 Flash #145: "Chain Lightning" Part 1 of 6: Wally West, Jay Garrick, Max Mercury, Impulse, and Jesse embark on a thousand-year time-spanning journey to help future Flashes against those who wield the Cobalt Blue gem. It's Allen vs. Thawne for generation after generation. Mark Waid, Brian Augustyn, Paul Pelletier, Vince Russellcover by Steve Lightle.
Impulse #70: Bart's friends have decided to make a movie about Impulse! Of course, Bart gets cast as…the villain? Todd Dezago, Carlo Barberi, Juan Vlasco, cover by Ethan Van Sciver.
Also, I missed this one a few weeks ago:
Green Lantern #40: A tie-in to The Return of Barry Allen: "Hal is surprised to find that his old pal Barry Allen, the Silver Age Flash, has apparently returned from the dead–but the speedster's actions are less than civil. If Green Lantern is unwilling to stop this seemingly evil Flash, then his rival, Darkstar, will!" Gerard Jones, Claude St. Aubin, Romeo Tanghal
Share