This week in Flash comics:
Earth 2 #15
Dr. Fate, Red Arrow, The Flash, Green Lantern and The Atom all fall victim to the Hunger Dogs of Apokolips as the war against the forces of Steppenwolf continues.
In ComiXology's digital back-issues:
Impulse #75
Conclusion of Dark Tomorrow. Bart and Carol work with their future selves to prevent President Thawne's disastrous plan from going forward…but is there a way to prevent this future from happening in the first place? Plus: Impulse gets a new super-power.
Update: Also out this week is the New 52 Captain Cold action figure from DC Collectibles.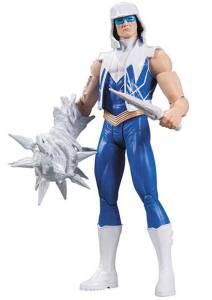 Share