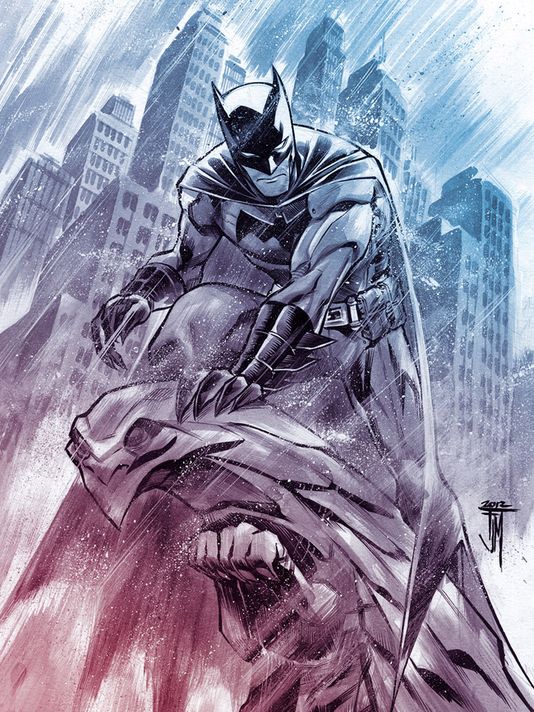 DC Comics announced through USA Today that Francis Manapul and Brian Buccellato, who are leaving The Flash after November's Flash #25, will be taking over Detective Comics next spring.
They spoke to USA Today about focusing on the "detective" side of Batman, introducing additional supporting cast to "focus on the importance of family to Bruce Wayne," and Batman's obsession with protecting Gotham City. "Unlike other heroes who protect their home because they want to, Batman has to. He's going to be such a fun character to sink our teeth into."
Brian Buccellato stresses that they have a "gritty and dark side" more suited to Batman than their lighter take on the Flash and Central City. Readers concerned that the book will be too bright for Batman may want to look outside DC Comics to Buccellato's solo writing on Foster at Dog Year Comics and and The Black Bat at Dynamite.
The article doesn't say exactly when Manapul and Buccellato will be taking over the book, and but it's after Detective Comics #27, which will be a special anniversary issue.
No word yet on the new Flash creative team.
Update: Rob S. points out in the comments an interview at CBR in which the team talks about their approach to Batman, and mentions that Brian Buccellato will stay on as solo Flash writer for three more issues.
Share