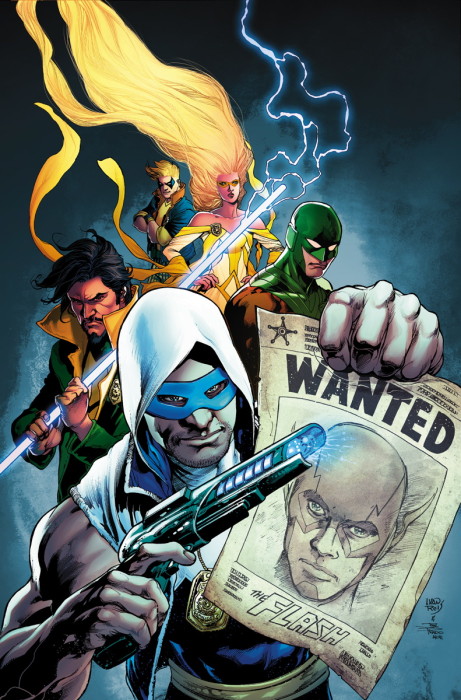 DC Comics' January solicitations are rolling out, including:
THE FLASH #48
Written by ROBERT VENDITTI and VAN JENSEN
Art by JESUS MERINO
Cover by IVAN REIS and JOE PRADO
Coloring Book Variant cover by DEREC DONOVAN
On sale JANUARY 27 • 32 pg, FC, $3.99 US • RATED T
In the aftermath his recent clash with Zoom, The Flash finds himself on the run…from the law! And the task force charged with arresting him is made up of his enemies, The Rogues!
Update: Current Flash artist Brett Booth confirmed on Twitter that he's leaving the book at the end of the current story arc. Booth came on board with Venditti and Jensen in April 2014.
So as some have guessed issue 47 is my last issue on the Flash. Sad to go, but want to leave something in the tank for Wally.

— Brett Booth (@Demonpuppy) October 19, 2015
Share