I'm not nearly as good at writing about action figures as Devin is, but here are a few of the figures and statues shown at this year's Toy Fair in New York. They range from comics-based to television and the cinematic universe, and all of these photos come from The Toyark, The Fwoosh, and Toy News International. You can see far more photos and information for DC figures and other properties at those sites.
See the photos behind the jump.
First up are a comics-based statue and action figure which feature both Wally Wests as Kid Flash. Old-school Wally is a statue from DC Collectibles, while young Wally is a Mattel figure. Young Wally will be a Toys R Us exclusive, and will be available in the fall of 2018. (I've updated this post because I'd originally thought both were action figures, and found out in the May 2018 solicitations that the DC Collectibles Kid Flash is actually a statue.)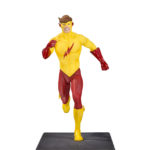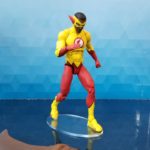 The Barry and Professor Zoom figures are from DC Collectibles, and have already been listed in DC's February solicitations. This is just a nice look at them posed together.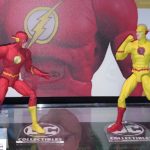 Here's a pre-Flashpoint Flash statue by Diamond Select.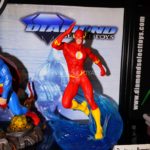 This is an Eaglemoss lead figurine. Eaglemoss has re-released some of their classic figurines before, and I'm not sure if this one's new (I've bought very few of the post-Flashpoint Eaglemoss figurines).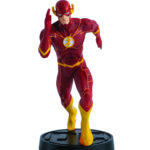 To my surprise, there are a couple of Justice League Unlimited offerings being shown at this year's Toy Fair: one's another Eaglemoss figurine, and the other's a statue by Diamond Select.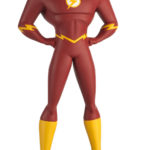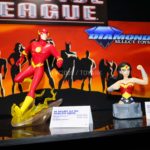 And then there are the CWverse Flash figures. I'm not entirely sure what the deal is with these Icon Heroes small-scale statues; you'll notice that the unmasked Flash has very shaggy hair, like the future Barry who became Savitar.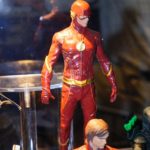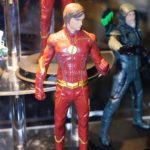 And a couple more CW Flash figures from Soap Studio and Star Ace Toys, respectively.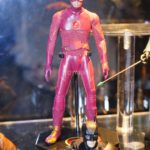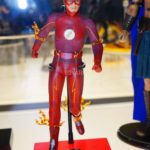 And here's a CWverse PVC statue by Diamond Select.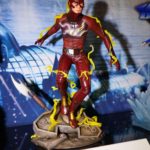 And finally, some cinematic Flash figures and statues. First are a couple of action figures, by Dynamic 8ction Heroes and Bluefin Tamashii, respectively. They both look nicely poseable, which is great.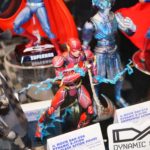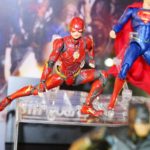 Plus a PVC statue featuring Barry and a Parademon, by Diamond Select.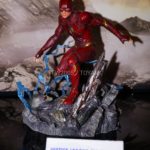 That's the major stuff; there are a couple of chibi and oddball designer toys that I didn't include here for reasons of space, as well as a CW Reverse Flash prototype which seemed only half-finished. Toy Fair goes on for two more days, so it's possible more stuff will be announced later, but I think most of the major releases are covered during the weekend. See anything you like?
Share