DC has posted their full complement of solicitations for October 2021, and here are all the ones relating to the Flash. There's not much to be seen, as DC's generally focusing on Batman and Wonder Woman that month. Regardless, here's what we've got.
You can see the rest of the solicitations at CBR.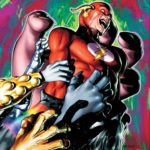 THE FLASH #775
Writer: JEREMY ADAMS
Artist: FERNANDO PASARIN
Cover: BRANDON PETERSON
Variant Cover: JORGE CORONA
$4.99 US | 48 PGS | $5.99 US VARIANT (Card Stock)
ON SALE 10/19/21
Hunt for the glaive!
When a mysterious glaive crash-lands in the middle of Central City, the Flash must race against time to stop its ill effects, all while keeping an army of super-villains from obtaining this unknown and sinister cosmic prize.
JUSTICE LEAGUE: LAST RIDE #6
Writer: CHIP ZDARSKY
Artists: MIGUEL MENDONÇA
Cover: DARICK ROBERTSON
Variant Cover: MICHAEL CHOI
$3.99 US | 32 PGS | 6 of 7 | $4.99 US VARIANT (Card Stock)
ON SALE 10/12/21
The JUSTICE LEAGUE is stranded on an Apokolips that's deadlier than ever, with Earth in its crosshairs! And while the League battles with hordes and the clock, they're presented with the ultimate quandary—protect the galaxy's most ruthless bounty hunter LOBO, sacrifice him, or do something…more unspeakable! Even worse, they must do all of this while dealing with a TRAITOR IN THEIR MIDST! Will they be too late, since all roads lead…to Darkseid?.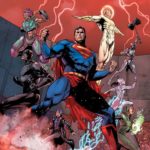 ACTION COMICS #1036
Writers: PHILLIP KENNEDY JOHNSON and SEAN LEWIS
Artists: DANIEL SAMPERE and SAMI BASRI
Cover: DANIEL SAMPERE
Variant Cover: JULIAN TOTINO TEDESCO
$4.99 | 40 pages | $5.99 US Variant (Card Stock)
ON SALE 10/26/21
THE WARWORLD SAGA BEGINS! After learning of an enslaved race with mysterious ties to Krypton, Superman and the Authority travel across the galaxy to dethrone the new Mongul and liberate Warworld. Introducing new characters and a new corner of the DC Universe, the biggest Superman event since the Death and Return of Superman begins HERE!
TEEN TITANS ACADEMY #8
Writer: TIM SHERIDAN
Artist: RAFA SANDOVAL
Cover: RAFA SANDOVAL
Variant Cover: PHILIP TAN
$3.99 US | 32 PGS | $4.99 US VARIANT (Card Stock)
ON SALE 10/26/21
It's Halloween at the Academy! That means homecoming is fast approaching! With the freshmen excited about getting in touch with their spooky sides, the faculty, again, grapples with the scary threat posed by their rogue student, the mysterious Red X. Luckily, this time, the Titans have help from some old friends who have, at long last, come home…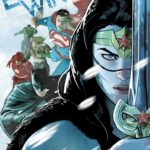 JUSTICE LEAGUE: ENDLESS WINTER
Writers: ANDY LANNING and RON MARZ
Artists: HOWARD PORTER, MARCO SANTUCCI, CLAYTON HENRY, XERMANICO, and more
$29.99 | 232 PGS | 6 5/8″ x 10 3/16″ | Hardcover
ISBN: 978-1-77951-153-9
ON SALE 11/9/21
There's an extinction-level storm wreaking havoc on the entirety of Earth, and the Justice League finds themselves fighting a literal force of nature! Enter the Frost King, a monster mad with power, with an ice army at his command! What devastating secrets lie in the Frost King's past?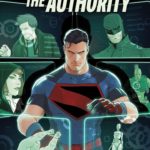 SUPERMAN AND THE AUTHORITY
Writer: GRANT MORRISON
Artist: MIKEL JANIN
Cover: MIKEL JANIN
$24.99 | 136 PGS | 6 5/8″ x 10 3/16″ | Hardcover
ISBN: 978-1-77951-361-8
ON SALE 11/16/21
A new Authority for a new era! Sometimes even Superman needs to enlist help. Sometimes tasks require methods and heroes unfit even for the Justice League. So Clark Kent seeks out Manchester Black, the most dastardly of rogues, to form an all-new Authority tasked with taking care of some business on the sly. But can the Man of Steel hold together and inspire a team of rogues to become the heroes he needs? Collects Superman and the Authority #1-4.
Share