DC has posted their full complement of solicitations for December 2022, and here are all the ones relating to the Flash. There are two issues of the Flash solo series listed this month, although the second is actually due out in early January. And a couple of issues solicited last month are in the same boat: though listed in the November solicits, they are due out in December and appear here as well. It's not clear why DC is doing this. Plus, December sees the finale of Dark Crisis on Infinite Earths.
You can see the solicitations in full at Newsarama.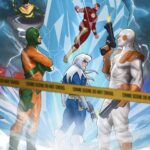 THE FLASH #789
Written by JEREMY ADAMS
Pencils by FERNANDO PASARIN
Inks by MATT RYAN
Cover by TAURIN CLARKE
Variant cover by GEORGE KAMBADAIS
DC Holiday Card variant cover by SEAN "CHEEKS" GALLOWAY
$3.99 US | 32 pages | Variant $4.99 US (card stock)
ON SALE 12/20/22
Old friends return as Wally finds that he's on the wrong side of the law and a fugitive from justice! Wally must uncover the truth about the mayor, all while trying to outrun the Rogues who are attempting to track him down.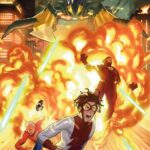 THE FLASH #790
Written by JEREMY ADAMS
Art by ROGER CRUZ
Cover by TAURIN CLARKE
Variant covers by DANIEL BAYLISS and IBRAHIM MOUSTAFA
1:25 variant cover by TAURIN CLARKE
1:50 foil variant cover by TAURIN CLARKE
$3.99 US | 32 pages | Variant $4.99 US (card stock)
ON SALE 1/3/23
As any super-speedster worth their salt will tell you, time can move pretty slow for the incredibly fast. So what happens when an entire armada of conquering speedster aliens shows up on Earth's doorstep? The most intense battle the Earth has ever waged in the span of 60 seconds begins!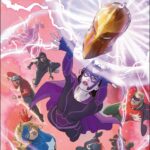 JUSTICE SOCIETY OF AMERICA #2
Written by GEOFF JOHNS
Art and cover by MIKEL JANÍN
Variant cover by YANICK PAQUETTE
1:25 variant cover by TOM RANEY
1:50 foil variant cover by MIKEL JANÍN
$3.99 US | 32 pages | 2 of 12 | Variant $4.99 US (card stock)
ON SALE 12/27/22
THE NEW GOLDEN AGE CONTINUES! Huntress has arrived in the present day, but the Justice Society of America are not what she remembers. Can she get to the bottom of what's happened to the world's first superhero team? Will the helmet of Fate hold the answers Huntress seeks?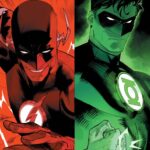 DARK CRISIS ON INFINITE EARTHS #7
Written by JOSHUA WILLIAMSON
Art and cover by DANIEL SAMPERE and ALEJANDRO SÁNCHEZ
Variant covers by CLAY MANN, TONY S. DANIEL, and FELIPE MASSAFERA
1:25 variant cover by IAN CHURCHILL
1:50 variant cover by KYLE HOTZ
1:100 foil variant cover by DANIEL SAMPERE and ALEJANDRO SÁNCHEZ
Infinite Crisis homage variant cover by VIKTOR BOGDANOVIC
Premium George Pérez tribute virgin foil variant cover by VARIOUS
Dawn of DC variant cover #1 by DAN MORA
Dawn of DC variant cover #2 by DAN MORA
Dawn of DC variant cover #3 by DAN MORA
Dawn of DC variant cover #4 by DAN MORA
$5.99 US | 40 pages | 7 of 7 | Variant $6.99 US (card stock)
ON SALE 12/20/22
The Great Darkness is defeated, but the final war has only just begun between the remaining heroes and Deathstroke's Dark Army! Who will be left standing? The Justice League and the infinite Earths have returned, but at what cost? Do not miss the shocking conclusion that launches the DCU into 2023!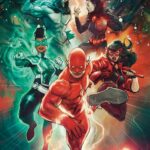 DARK CRISIS: WAR ZONE #1
Written by MATTHEW ROSENBERG, DELILAH S. DAWSON, JEREMY ADAMS, FRANK TIERI, and STEPHANIE WILLIAMS
Art by GEORGE KAMBADAIS, DANIEL BAYLISS, FERNANDO PASARIN, MATT RYAN, and SERG ACUÑA
Cover by RAFAEL SARMENTO
Variant cover by MARIO "FOX" FOCCILLO and PRASAD RAO
1:25 variant cover by DAN JURGENS, NORM RAPMUND, and ALEX SINCLAIR
$5.99 US | 48 pages | one-shot (all covers are card stock)
On sale 12/6/22
A BOOTS-ON-THE-GROUND VIEW OF DARK CRISIS!
As the Hall of Justice falls, get new perspectives on the various conflicts while the battles across Dark Crisis rage on! With the classic Justice League members gone, see how members of the next generation such as Red Canary and The Flash Family deal with the chaos in this key chapter of the saga leading into Dark Crisis #7.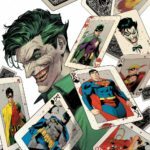 BATMAN/SUPERMAN: WORLD'S FINEST #10
Written by MARK WAID
Art and cover by DAN MORA
Variant cover by DAN SCHOENING
1:25 variant cover by BRANDON PETERSON
1:50 variant cover by A.L. KAPLAN
Holiday variant cover by DAN MORA
$3.99 US | 32 pages | Variant $4.99 US (card stock)
ON SALE 12/20/22
The deadly duo of The Joker and the Key have twisted the increasingly powerful Boy Thunder into a walking time bomb of destructive power! Batman and Superman's quest to guide young David toward the light takes an unexpected turn when the Teen Titans learn of the dark secret he's been hiding from the World's Finest! The Titans issue their ultimatum—tell Superman and Batman, or they will!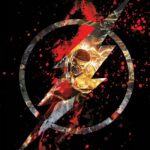 DCEASED: WAR OF THE UNDEAD GODS #6
Written by TOM TAYLOR
Pencils by TREVOR HAIRSINE
Inks by ANDY LANNING
Cover by HOWARD PORTER
Homage variant cover by JEFF SPOKES
Acetate variant cover by KAEL NGU
1:25 variant cover by FRANCESCO MATTINA
1:50 variant cover by SUN KHAMUNAKI
$3.99 US | 32 pages | 6 of 8 | Variant $4.99 US (card stock)
ON SALE 1/17/23
The galactic war has reached Earth-2 and the battle to save the last bastion of hope! With an unstoppable army of infected New Gods, Yellow Lanterns, and more…does humanity have any hope of survival?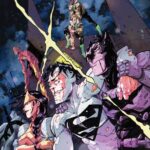 DC: MECH #6
Written by KENNY PORTER
Art and cover by BALDEMAR RIVAS
Variant cover by DAN MORA
1:25 variant cover by RICARDO LÓPEZ ORTIZ
1:50 variant cover by DAN MORA
$3.99 US | 32 pages | 6 of 6 | Variant $4.99 US (card stock)
ON SALE 12/27/22
AN ALL-OUT WAR ON ANTI-LIFE! The Justice Squadron and Darkseid's forces go head-to-head in the last stand for Earth's safety! The Squadron has brand-new mechs with Nth metal frames, but will it be enough to stop the wrath of Darkseid's best generals? And will Batman be able to stop Superman before he takes his revenge on the tyrant who destroyed Krypton? An intergalactic war 80 years in the making ends here!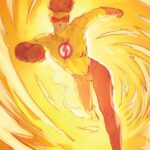 YOUNG JUSTICE: TARGETS #6
Written by GREG WEISMAN
Art and cover by CHRISTOPHER JONES
Variant cover by MEGHAN HETRICK
$3.99 US | 32 pages | 6 of 6 | Variant $4.99 US (card stock)
ON SALE 12/27/22
You've witnessed teams across the globe band together in the name of a shared goal—through twists and turns, friendships and betrayals, they have held steady in their goal to rescue Queen Perdita from the foul conspiracy she has been ensnared in. And now, in our final issue, we ask the question…will they succeed? Find out in this dramatic, action-packed, and heart-wrenching finale!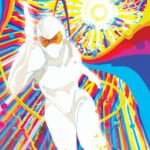 TALES FROM EARTH-6: A CELEBRATION OF STAN LEE #1
Written by MICHAEL USLAN, MARK WAID, JERRY ORDWAY, KENNY PORTER, STEPHANIE WILLIAMS, MICHAEL W. CONRAD, BECKY CLOONAN, COLLIN KELLY, JACKSON LANZING, STEVE ORLANDO, ZAC THOMPSON, and MEGHAN FITZMARTIN
Art by LEE WEEKS, KEVIN MAGUIRE, JERRY ORDWAY, KARL MOSTERT, JUAN FERREYRA, ANTHONY MARQUES, PABLO M COLLAR, MAX DUNBAR, and HAYDEN SHERMAN
Cover by JIM CHEUNG
Batman variant cover by STEVE BEACH
Justice League variant cover by RILEY ROSSMO
Green Lantern variant cover by JASON HOWARD
Sandman variant cover by KELLEY JONES
Superman variant cover by ARIEL COLON
Shazam variant cover by KYLE HOTZ
Flash variant cover by CHRISTIAN WARD
Wonder Woman variant cover by CLAYTON HENRY
Aquaman variant cover by JORGE CORONA
Catwoman variant cover by DAN PANOSIAN
1:25 variant cover by CULLY HAMNER
$9.99 US | 96 pages | Prestige | One-shot (all covers are card stock)
ON SALE 12/27/22
Over 20 years ago, Stan Lee reimagined the entire DC Universe. A criminal turned nocturnal warrior for justice, a champion from the Brazilian Amazon, an intergalactic lawman, and more sprang to existence from Stan's mind with the help of Michael Uslan. To celebrate the legendary comic book icon's 100th birthday, dive into 10 new adventures featuring his version of the DC Universe! Batman faces down a villainous new threat, the Choker! Green Lantern digs deep when Nekron arrives to consume the World Tree! The Justice League teams up with a familiar face in order to save the day! Shazam ventures into a top-secret facility to face off against a mind-blowing (and brain-burgling) enemy! The Flash uses her time-bending speed abilities to attempt to reverse the tragedies of her past, but may rob herself of her powers in the process! Chaos ensues when Wonder Woman becomes the editor of the National Exposer!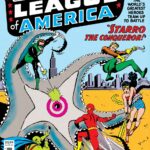 THE BRAVE & THE BOLD #28 FACSIMILE EDITION (2022)
Written by GARDNER FOX
Art by MIKE SEKOWSKY and BERNARD SACHS
Cover by MIKE SEKOWSKY and MURPHY ANDERSON
$3.99 US | 32 pages
ON SALE 12/6/22
It's the issue that made DC Comics history when Superman, Batman, Wonder Woman, Aquaman, the Flash, Martian Manhunter, and Green Lantern teamed up for the very first time as the Justice League of America. Be amazed as this early version of the League faces the menace of Starro the Conqueror. Witness how they use their combined powers and wits to take on this seemingly unstoppable foe. And celebrate the bond of friendship between these Super Friends that has lasted over six decades!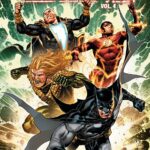 BATMAN: URBAN LEGENDS VOL. 4
Written by RAM V, MOHALE MASHIGO, CHE GRAYSON, RYAN CADY, JOEY ESPOSITO, ALEX PAKNADEL, and others
Art by ANANDRK, ARIST DEYN, SERG ACUNA, GLEB MELNIKOV, AMANCAY NAHUELPAN, and others
Cover by JIM CHEUNG
$24.99 US | 296 pages | 6 5/8″ x 10 3/16″ | Softcover
ISBN: 978-1-77951-754-8
ON SALE 1/17/23
FEAR THE FUTURE, FIND ALLIES IN THE PRESENT! The fourth volume of Batman: Urban Legends is full of serialized stories from the best talents working in comics today. Ram V and Anandrk unravel the mystery of the Wight Witch. Mohale Mashigo and Arist Deyn bring Eternity to Gotham. Che Grayson and Serg Acuña create a brand-new Birds of Prey for a new era. All of that in addition to Batman teaming up with Aquaman, Plastic Man, the Flash, the Question, Black Adam, and…Alfred Pennyworth?
Share