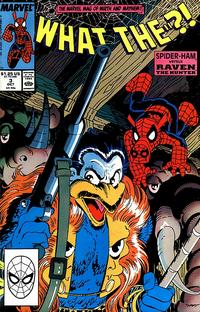 So, the Internet is abuzz with Disney's purchase of Marvel Comics.
There seems to be a lot of freaking out along the lines of "OMG Disney will turn Marvel into kid stuff!" There's also a lot of people having fun with mash-ups, as seen on #disneymarvel.
A little perspective, though:
Conglomerate
DC Comics has been owned by Warner Bros. (or rather its parent company, currently Time Warner) since the 1970s. From what I've heard, DC is more limited by merchandising at this point than by its corporate parent. Don't change Superman into someone you can't put on a kids' beach towel.
Admittedly, Warner Bros. is less of a top-down hierarchy. When describing the fight to find Babylon 5 a new home when PTEN collapsed, JMS described Warner Bros. as "a series of competing and structurally independent fiefdoms." (WB wouldn't take Babylon 5 because it was a PTEN show.
Of course, this brings to mind images of Bugs Bunny-as-Superman vs. Mickey Mouse-as-Wolverine. Say, didn't Duck Dodgers actually get a Green Lantern ring in one comic?
Disney isn't just Disney. It's also ESPN, ABC, Miramax, and Touchstone. It's not just Mickey Mouse and Hannah Montana, it's also Kill Bill, No Country for Old Men and There Will Be Blood. And while Disney has been known for strict corporate control, they managed not to break Pixar.
Movies
It may be that my lack of concern for Marvel's comic books has to do with the fact that I'm not much of a Marvel reader. But I have seen a lot of their movies, and I do see a major potential pitfall there.
The big advantage Marvel has had over DC in terms of movie development is that until recently, they could shop around to different studios. So they could have X-Men in development at Fox, Spider-Man at Sony, and Hulk at Universal, while DC was stuck with Warner Bros. — a company that exudes caution in every move and seemed to want to make only one movie at a time.
Now Marvel's tied to a single studio, just like DC, except for projects already in development like the current Spider-Man series and the X-Men spinoffs.
BOOM!
My main concern on reading the news was actually what might happen with BOOM! Studios' Pixar and Muppet comics. Why would Disney want to keep hiring out to a third party when they own a comics company? BOOM! made a big splash last year with their Jim Henson and Disney deals, particularly Farscape, The Muppet Show and The Incredibles…and then Henson took the rest of their properties to Archaia, and now Disney's buying Marvel.
The short term answer, according to this list at CBR, is that "Existing licensing and distribution deals should remain where they are." So BOOM! gets to keep producing The Incredibles, Monsters, Inc., Finding Nemo, and so forth. When that contract is up, who knows? Maybe it'll come down to whether Disney likes what they've been doing. Or maybe it'll come down to whether someone in management wants to save a few bucks by staying inside the company.
Presumably the same would be true of the characters at Universal Studios theme parks: they'd stay in place until the contract runs out.
Update: Further analysis and discussion at Comics Worth Reading, The Beat, Robot 6, Comics Should Be Good, and The Weekly Crisis. And it looks like Bleeding Cool is melting down (bleeding out?) under the strain of the discussion.