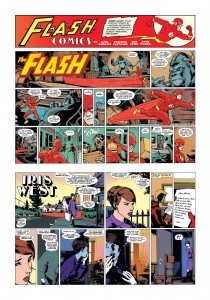 At The Source, DC has posted the first page of the Flash strip from Wednesday Comics by Brenden Fletcher and Kerl Kerschl! The story stars Barry Allen, Iris West and Gorilla Grodd.
As you can see by the layout, each page is basically the size of four standard comic book pages.
Wednesday Comics starts tomorrow and will run weekly for the next 12 weeks.