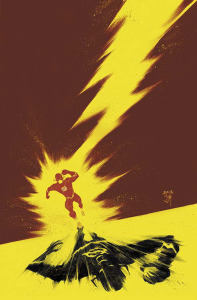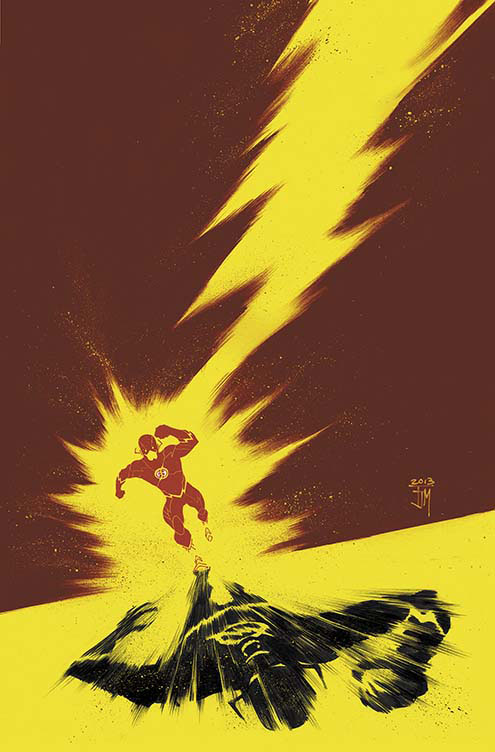 Flash #22 races into stores this week, and MTV has a preview of the issue.
Flash #22: History is made when The Flash comes face to face with Reverse Flash for the first time!
Written by: Francis Manapul and Brian Buccellato
Art by: Francis Manapul
Cover art by: Francis Manapul
Variant cover art by: Francis Manapul
Also out this week:
Justice Legaue Dark #22: TRINITY WAR CHAPTER 3! A member of the Justice League defects to Justice League Dark. But what does Constantine know about this murder that he isn't telling? And what dark secret does one of our Leaguers hold that could turn the tide of this Justice League War?
Written by: Jeff Lemire, Ray Fawkes
Art by: Mikel Janin
Cover by: Ivan Reis, Joe Prado
Teen Titans #22: Trigon triumphs over the Teen Titans as he begins to turn Manhattan into a staging ground for a demonic takeover of the planet.
Written by: Scott Lobdell
Art by: Eddy Barrows, Eber Ferreira
Cover by: Howard Porter
And in digital back-issues at ComiXology…
Impulse #74: Part 2 of "Dark Tomorrow." Bart, Carol, and their future selves try to stop Preseident Thawne's plan that could spell worldwide disaster. Back in the past, Max Mercury faces time-lost madman Lucius Keller.