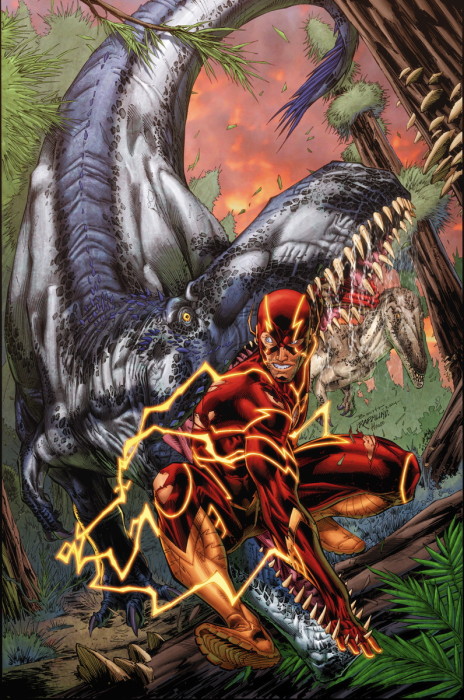 Upcoming collections from DC include:
THE FLASH VOL. 7: SAVAGE WORLD HC
Written by ROBERT VENDITTI and VAN JENSEN
Art by BRETT BOOTH, NORM RAPMUND, ANDRE COEHLO and others
Cover by BRETT BOOTH and NORM RAPMUND
On sale JANUARY 13 • 144 pg, FC, $22.99 US
In these tales from THE FLASH #36-40 and SECRET ORIGINS #7, The Flash is trapped in a bizarre lost land terrorized by castaways from the past, present, and future—and that leaves Central City without a hero! Even worse, a murderous, new Flash shows up to take Barry's place! Will the Fastest Man Alive make it back in time to put things right?
This picks up after the previous volume's confrontation between present and future Flashes, which leaves our hero stranded outside time and a darker, alternate version of the Flash in a position to take over his life.
Amazon has the book available for preorder.