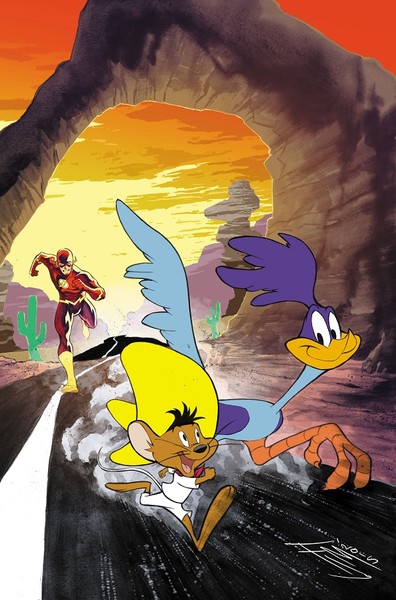 Francis Manapul returns to do a variant cover for The Flash #46 (along with Warner Bros. Animation) as part of DC's Looney Tunes variant covers for November.
When I saw that DC was doing these, my first thought was: Roadrunner or Speedy Gonzales? Well, why choose?
Check out the full gallery for Duck Tracy in Detective Comics, Wonder Woman in What's Opera Doc?, and a lot more!