Anthony135 writes in with the news that the Flash — specifically Jay Garrick — will appear in the teaser segment of Friday's episode of Batman: The Brave and the Bold (March 20).
I haven't been watching this series (actually, I've been rewatching Batman: The Animated Series from the early 1990s), but I'll have to keep an eye out for this one.
Update: Comics Continuum has pictures from the episode.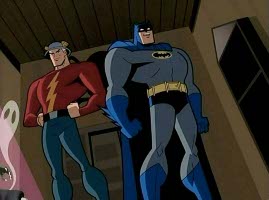 Share