This is about a different sort of Flash, but it should be cool!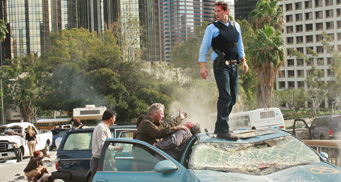 Various sources are reporting that ABC has officially picked up 13 episodes of Flash Forward, based on the Robert J. Sawyer novel of the same name (which I reviewed at Speed Force last December).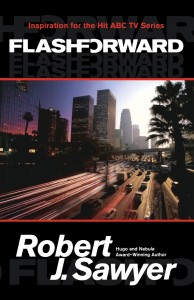 The series is about the fallout from an event in which everyone in the world blacks out for 2 minutes and sees a vision of their own future. (In the book it's 20 years, but in the TV show it's 6 months…presumably to make it more urgent and so that the show can catch up to it.)
The cast features Joseph Fiennes, Sonya Walger, John Cho, Jack Davenport, Brian O'Byrne, Courtney B. Vance, Christine Woods, Zachary Knighton and Peyton List.
Where else can you see William Shakespeare, Hikaru Sulu, Penelope Widmore and James Norrington together?
Variety points out that with Lost returning in January, ABC may intend Flash Forward to fill the gap in fall, while Lost fans wait for its final season. (ABC has said from the start that they're hoping Flash Forward will be the show to keep Lost's audience coming back after that show wraps.)
There's actually a Flash connection — or rather, several. David Goyer (who wrote a now-scrapped script for the Flash movie) co-wrote and directed the pilot, and Marc Guggenheim (who wrote Flash: The Fastest Man Alive — "Full Throttle" [edit: fixed title]) will executive produce the series.
(via Robert J. Sawyer. Cross-posted at K-Squared Ramblings)
Share