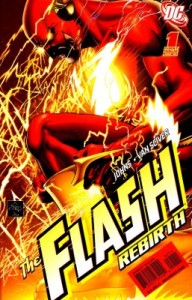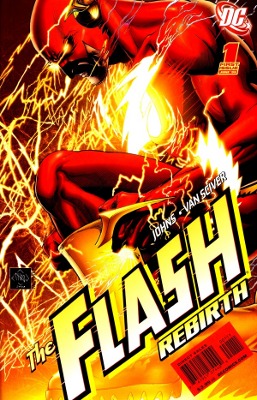 It's official: Flash: Rebirth #1 is a sales success.
ICv2 has released sales data for April 2009, and Flash: Rebirth #1 takes the #2 spot on the chart, right after Detective Comics #853, the first half of the Neil Gaiman/Andy Kubert Batman story, "Whatever Happened to the Caped Crusader?"
Just out of the starter gate, The Flash: Rebirth #1 sold an estimated 102,429 copies, the highest the book has sold since the launch of Flash: The Fastest Man Alive in 2006. The first issue of that series, featuring an adult Bart Allen as the Flash, sold 120,404 copies in the first month, climbing to 126,741 with reorders. (Of course, sales on subsequent issues of Flash: TFMA dropped sharply after that initial spike, so only time will tell.)
I'm not sure The Flash has ever been this high in the rankings. I imagine this is the first time Flash outsold every single X-Men book on the market, including Wolverine!
Also interesting: 8 of the top 10 books (by units sold) were priced at $3.99.
Share