Looking back at the cover for Flash: The Fastest Man Alive #13, it wasn't promising for Bart Allen, especially with the Flashes' history of death. We know now that it ended badly for him (though he got better).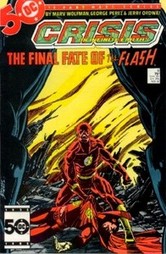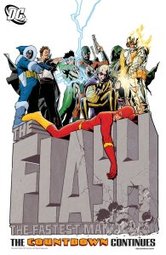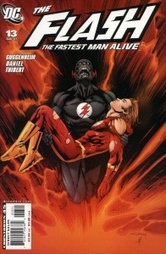 Of course, there's also a history of Flashes (and supporting cast) appearing dead on the cover, but still making it through. More than 25 examples of dead Flash covers appear below.
I went through the galleries at the Grand Comic Database for the 1959 and 1987 series, and managed to find no less than 23 covers on which the Flash, or a member of his supporting cast was depicted as dead, but managed to survive the story. Sometimes the events took place, but the character survived, or it turned out the body was someone else's. Sometimes they were what I call "CPR deaths," in which the character is technically dead, but not beyond the help of modern (or in comics, slightly ahead of modern) medicine. Generally they're resuscitated in the following issue. And some are just plain misleading.
Hover for a description. Click to open the issue's page at GCD.
I later discovered that Comic Coverage did a similar feature on The Many Deaths of Barry Allen in 2006.
Originally published at K-Squared Ramblings. I've added a couple of items since then.
Update (June 2010): Added Flash v.3 #3
Update (July 2010): Added Secret Origins #41
Share