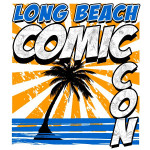 Thanks, everyone, for sticking around for reruns while I dealt with a busy month! I'm still busy, but things are a bit more under control, so I can get back to bringing you more new content!
I've got a few more flashback posts in reserve for the next time real life gets in the way of writing. Or I might start a "Flashback Fridays" or "Monday Memories" series.
Tomorrow I'm going to the first-ever Long Beach Comic Con. Among other things, I plan on attending the DC Nation panel, though I don't expect there to be any big Flash news unless they've picked an artist for Kid Flash in the last week. Update: DC is planning to announce something big. I doubt it'll be Flash-related, but who knows?
Keep an eye on this blog, on @SpeedForceOrg on Twitter, and my Flickr stream for reports and photos from the event!
Share