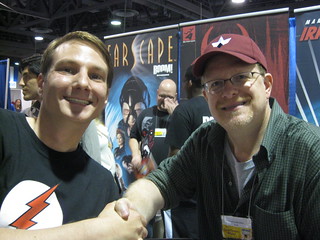 My full write-up of Long Beach Comic Con is done! I looked at lots of art, caught some panels, got stuff signed by both Mark Waid and Geoff Johns, bought some books and prints, saw people in costumes, and did some sightseeing.

Here's the coverage breakdown:
I had a great time at the con on Saturday, and will definitely go next year if they hold it again.