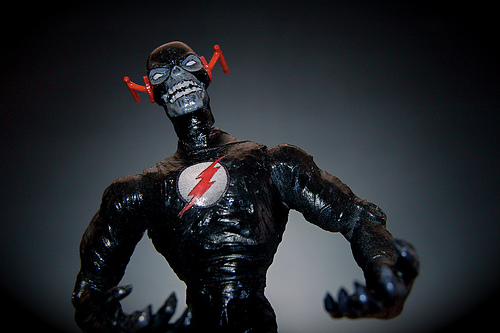 Black Flash, originally uploaded by JD Hancock.
I found this incredible custom action figure of the Black Flash on Flickr. Photographer JD Hancock describes it like this:
This custom action figure stands about five inches high and was created by my wife many years ago based on the artwork of Pop Mhan. She modified an existing figure (the Tarantula), wrapped it like a mummy, and then painted and decorated it. My contribution was its teeth, made out of tiny bits of white paper clips.
Share