Just one week until more Flash: Rebirth. For now, we've got JSA vs. Kobra, The Titans, and the Absolute Justice hardcover.
JSA VS. Kobra #6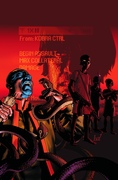 Written by Eric Trautmann
Art by Don Kramer & Michael Babinski
Cover by Gene Ha
It all ends here! Now that the Kobra's lair has been razed by the Justice Society, Jason Burr's plans should fall to pieces. But the terrorist leader has more than one plan at work, and the JSA won't be able to stop them all once they're put in motion! It's old dogs vs. new tricks in one final gambit!
On sale November 11 · 6 of 6 · 32 pg, FC, $2.99 US

Titans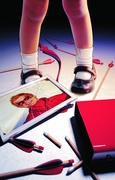 Written by J.T. Krul
Art by Angel Unzueta & Wayne Faucher
Cover by Angel Unzueta
It's not easy being a dad in the DCU — just ask Roy Harper, who never wants to leave his daughter Lian an orphan. Unfortunately, that choice may not be his to make…Hot off his BLACKEST NIGHT: TITANS miniseries, J.T. Krul returns for another issue!
On sale November 11 · 32 pg, FC, $2.99 US

Absolute Justice HC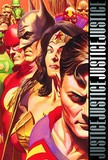 Written by Alex Ross & Jim Krueger
Art by Alex Ross & Doug Braithwaite
Cover by Alex Ross
The spectactular 12-issue series by Alex Ross, Jim Krueger and Doug Braithwaite is collected in this amazing, oversized, slipcased Absolute edition. The members of the Justice League of America are about to learn they aren't the only ones who can band together toward a common goal. The greatest criminal masterminds of our time appear to be acting in concert — but with a surprising plan that seeks to achieve more good than the JLA ever could!
This Absolute edition features a new cover by Ross, plus sketchbook a section with previously unseen artwork and more!
On sale November 11 · 8.25″ x 12.5″, 496 pg, FC, $99.00 US

Share