DC has posted three variant covers at The Source, for upcoming issues of Green Lantern, Green Lantern Corps, and Blackest Night: The Flash. Francis Manapul's cover for Blackest Night: The Flash #3 features the Rogues.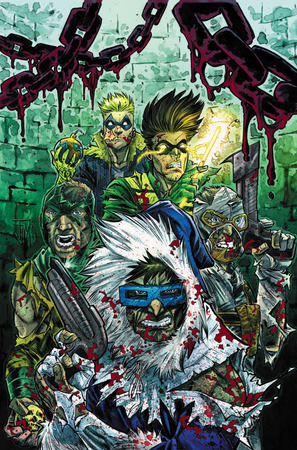 Oddly enough, we still haven't seen the standard cover for the issue (scheduled for February 17). It was originally solicited using the variant cover for #1, and that cover still appears on DC's website. I briefly wondered whether they might be hiding a giant picture of Blue Lantern Barry Allen for spoiler reasons (the solicitations went up in November), but the costume is similar enough that they could easily redraw the symbol and color his costume red for the preview, like they disguised Professor Zoom as the Black Flash on the preview image for Flash: Rebirth #5.
Update: Francis Manapul has posted the inks and watercolor version of this cover.
Share