In the spirit of Crisis on Earth-Blog and the Super-Powers 25th Anniversary, over 20 blogs have gotten together to create…The DC Challenge.
The name comes from a 12-part miniseries that DC Comics produced in the 1980s, in which each issue had a new creative team that had to pick up from where the previous team left off, round-robin style. This DC Challenge is a set of games, puzzles and trivia questions linked across nearly two dozen super-hero blogs. Speed Force isn't involved this time, but the Flash is well-represented by Crimson Lightning.
So, step up to the DC Challenge with The Flash at Crimson Lightning, or any of these characters:
Can you solve it?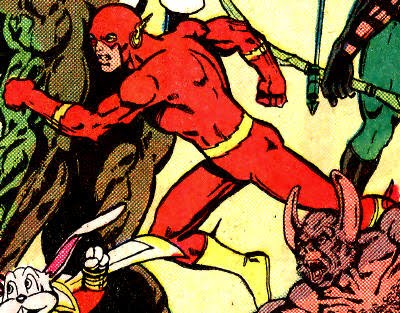 Share