One last WonderCon post!
At the Comic Arts Conference panel on super-hero origins, James Robinson and Steve Englehart agreed that one of the key elements to a good origin is that it includes the hero's motivation and a hook that readers can relate to. Robinson cited the Silver-Age Flash as missing that compelling motivation: Okay, he put on a costume to fight crime, but why? Why keep going?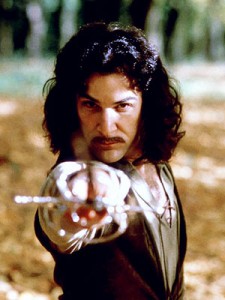 Robinson also talked about why so many heroes have dead parents in their past: the fear of losing a parent is something that any reader can relate to. In fact, when someone asked later in the panel how one could create a good origin, Englehart flippantly replied, "Kill their parents?"
Later in the discussion, the moderator asked about retelling origins. Robinson said he was always wary of destroying what was already there, and preferred to try to add new detail around what already works. He cited Geoff Johns' revised origin for Barry Allen, in which his mother is killed and his father framed for it, as a successful example.
Personally I disagree. It drastically alters the character's history, and raises questions of why his history hasn't changed in other ways, but most importantly, it introduces a cliche that wasn't present in the original version of the story. If you're going to revise a story, it seems better to remove overused elements than add them.
The same weekend, the New York Times published an article on the role of parents in young-adult fiction: traditionally, the role of a hero's parents in classic literature was to die, or at least get out of the way, forcing the protagonist into his journey of self-discovery: the orphan's "triumphant rise." (via Neil Gaiman)
Yeah, writers have been using this trope for a long time.
Share