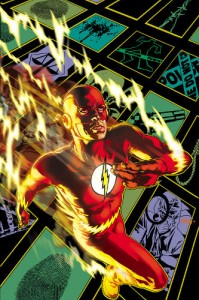 Usually I try to post these link round-ups a week or two after the issue hits, but I somehow missed finishing this one. Then I realized that the next issue is out in a few days. So, before the usefulness complete fades, here is a list of reviews I found of Flash #1.
A Comic Book Blog
Comic Book Resources
Read/Rant
True Believer Reviews
And, of course, there's also my review here at Speed Force!
Thanks to jlamember's round-up at the DC boards, which caught a few that I'd missed.
Share