One aspect of the upcoming JLA/JSA crossover is that Liberty Belle will be moving from the Justice Society to the Justice League as Jesse Quick. Check out this this variant cover for Justice League of America #46:
Wow!
I've mostly lost interest in the current Justice League series. From what I've seen of it, the book has been too focused on shuffling the roster and supporting crossovers. And after the Cry For Justice fiasco (though I get the impression that the worst of it was editorially decreed), I'd made a conscious decision to avoid James Robinson's run.
But you know what?
I think I'm picking up this comic, if I can find a copy with the variant cover at a reasonable price.
Jesse Quick + Liberty Belle + Francis Manapul. Seriously.
Justice League of America #46 arrives in stores June 30.
Update: Francis Manapul has posted the uncolored artwork.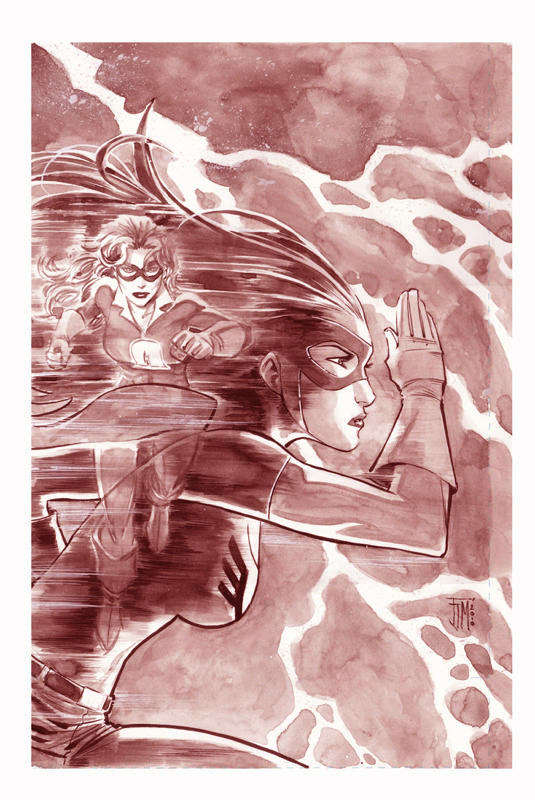 Share