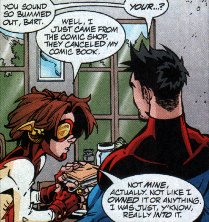 Impulse ran for 90 issues (including Impulse #1,000,000) until it was canceled in 2002. A month later, Young Justice #49 opened with this scene in which Bart laments to Superboy that his comic was canceled.
Ordinarily I wouldn't make a post that was mostly scans and not much commentary, but this scene is short, and (for the most part) stands on its own. Two pages after the cut.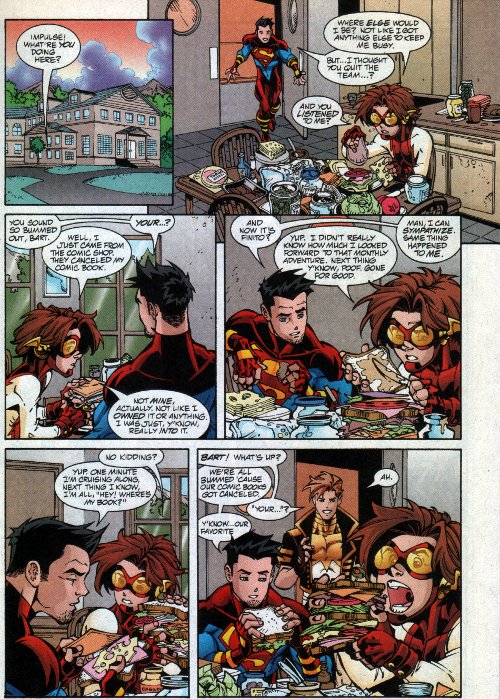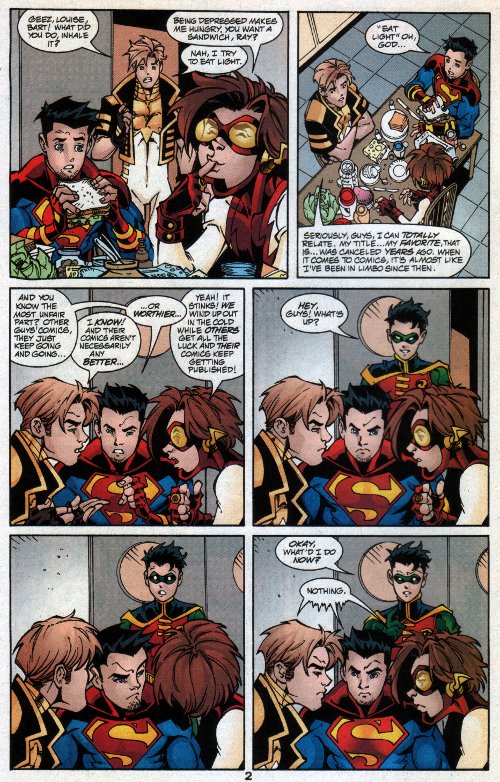 For the record:
Impulse: 1995-2002
Superboy: 1994-2002
The Ray: 1994-1996
Robin: 1993-2009, relaunched immediately as Red Robin.
Young Justice itself was canceled just a few months later to make room for the Geoff Johns/Mike McKone Teen Titans relaunch, itself linked to the Teen Titans cartoon. Interestingly enough, there's a Young Justice cartoon launching soon.
I doubt it will happen, but wouldn't it be funny if DC ended up canceling the Teen Titans comic book to make room for a Young Justice relaunch?
Reminder: You can now follow Speed Force on Facebook, Twitter and Google Buzz.
Share