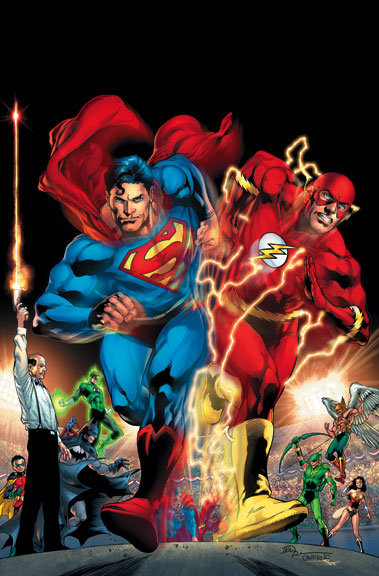 DC has posted six new variant covers at The Source, including this Ivan Reis cover for Action Comics #892. Part of DC's 75th Anniversary series, it homages the cover to the very first Superman/Flash race in Superman #199 by Carmine Infantino and Murphy Anderson.
As shown here, the cover has been referenced at least once before, for the first race between Superman and Wally West in The Adventures of Superman #463 (1990) by Dan Jurgens and Brett Breeding.
It's interesting to look at the three covers together and see just how comic book art styles have changed over the past four decades.
Share