And the Flashpoint news keeps coming! In addition to the character teaser and the cover, DC announced a line of Flashpoint action figures.
Today, we're unveiling FLASHPOINT action figures based on DC Comics' superhero publishing event of the summer. DC Direct's Jim Fletcher, Shawn Knapp, Evan Metcalf, John Santagada, Brian Walters and Bryon Webster have worked closely with FLASHPOINT writer Geoff Johns' concepts and artist Andy Kubert's designs to bring you four awesome figures based on characters central to the FLASHPOINT story.

Sculptors Derek Miller (Wonder Woman), Karen Palinko (Batman and Flash) and Jonathan Matthews (Cyborg) have captured the energy and excitement that drives FLASHPOINT.
Head over to The Source or…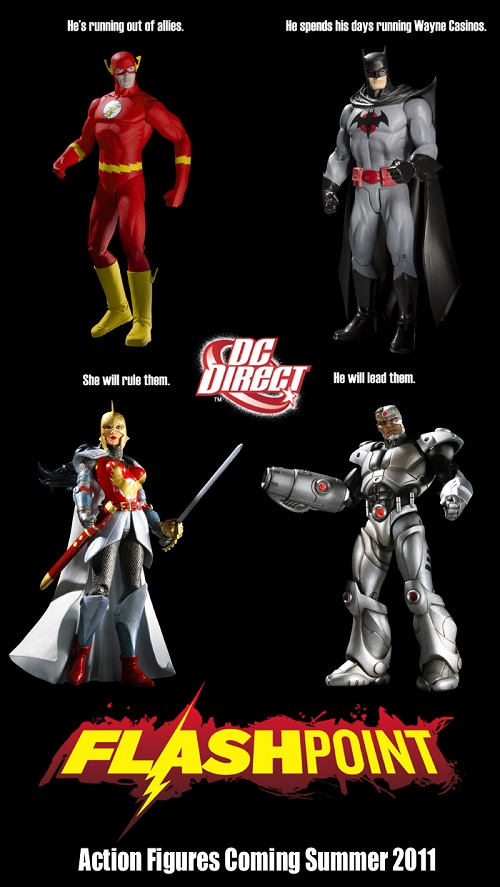 Share