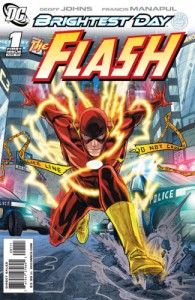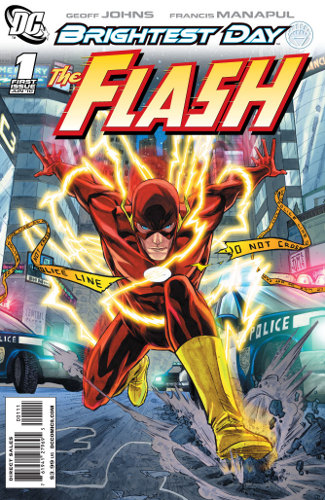 ComiXology now has the first two issues of The Flash vol.3 available as digital comics for their online reader or iOs/Android apps. (Sadly, the joke about having Flash on the iPad has been completely played out by now.) Better yet: The first issue is available for free!
The online version works fairly well, except for trying a bit too hard to imitate the printed comic look. (Please, we don't need those gradients imitating the curved paper near the spine — especially on double-page spreads!) The phone app has a few problems adapting the art to the smaller screen size. I will say that this issue (at least the part I skimmed — it's a busy day!) works better when viewed landscape than portrait.
Keep in mind: if you're browsing the ComiXology store for these, they're currently sorted under "T" for The Flash.
» The Flash: Rebirth
» The Flash vol.3
(via Francis Manapul's Twitter.)
Share