Converse has FINALLY gotten around to making an official pair of DC Comics licensed Flash Chuck Taylors. Chuck Taylors were a style of shoe first created in 1915, with the current incarnation being popularized in the 70s. Converse has released several different kinds of shoes over the years featuring DC Comics characters including Batman, Superman, and Green Lantern. To my knowledge the closest we got to having a pair of Flash Chucks before was if we made them ourselves: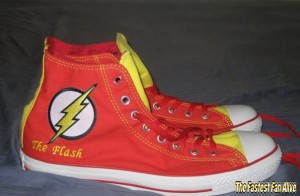 Now Flash and Converse fans finally have an official pair of shoes to rock: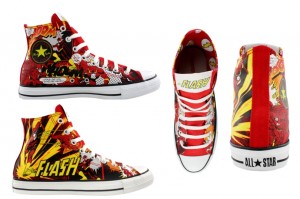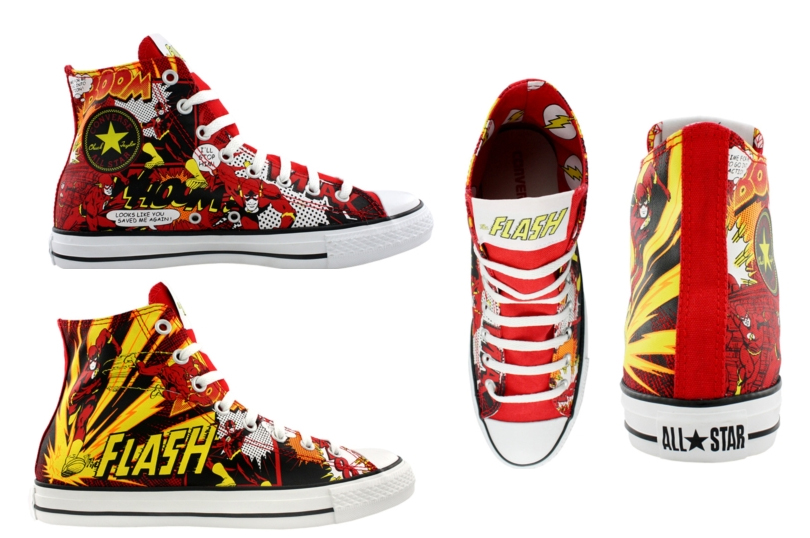 Available exclusively through popular online shoe website, Journeys. The shoes are currently available for pre-order to ship in June, although I think they have gone through their initial stock because my order is back-ordered until July. I'm crossing my fingers that the order goes through, there is no telling how many of these shoes are available. They are pretty affordable at $59.99 so if you plan on ordering them I would do it asap.
Anyone else plan on ordering a pair of these? How many of you would actually wear them?
Thanks for reading,
Share