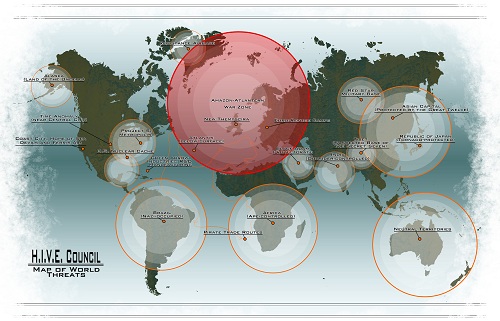 Among today's Flashpoint Friday articles at The Source are this map of the world of Flashpoint showing trouble spots, and an interview with Sean Ryan about his one-shot: Grodd of War.
It seems that in a world without a Flash, Grodd took control of Gorilla City and began expanding his empire, conquering the whole of Africa by the time Flashpoint begins. But everything's come too easily, and he just isn't satisfied without a challenge.
Other articles posted today include interviews about The World of Flashpoint and Frankenstein and the Creature Commandos. CBR has a good round-up of the day, including both DC's releases and fan reactions.
Share