Two Flash-related books are out this week: The first issue of Flashpoint tie-in Citizen Cold, featuring a heroic (or is he?) version of Captain Cold as Central City's resident hero, and a collection of the Impulse comics that introduced Inertia, Bart Allen's dark twin.
Flashpoint: Citizen Cold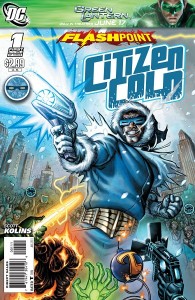 Covers: Scott Kolins
Writer: Scott Kolins
Art: Scott Kolins
FLASH FACT! He loves someone he should not!
1 of 3, 32 pg, FC, $2.99 US – RATED T
UPDATE: Newsarama has a 5-page preview of the issue.

DC Comics Presents Impulse #1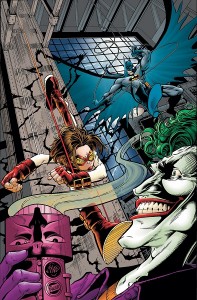 Written by TODD DEZAGO
Art by ETHAN VAN SCIVER, WALTER SIMONSON, ANGEL UNZUETA and others
Cover by ETHAN VAN SCIVER and WAYNE FAUCHER
It's Batman vs. The Joker — with Impulse caught in the middle! Plus, Impulse battles Kalibak, son of Darkseid — and meets Inertia, the Reverse-Impulse! Featuring art by Ethan Van Sciver, from IMPULSE #50-53!
96 pg, FC, $7.99 US

Share