Two Flash-related books are coming out this week, both tie-ins to Flashpoint.
Flashpoint: Kid Flash Lost #1 of 3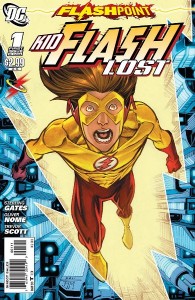 FLASH FACT! Where is he? Or should we say when?
Written by STERLING GATES; Art by OLIVER NOME; Cover by FRANCIS MANAPUL
KID FLASH LOST is a FLASHPOINT mystery, as Bart and the mysterious character known as Hot Pursuit try to unravel what has happened when the world they wake up in is not their own. Bart will deal with many of the character threads set up in Geoff Johns' "Road to Flashpoint" storyarc even as he confronts the greatest danger the 31st century has ever seen," writer Sterling Gates told us.
Flashpoint: Reverse-Flash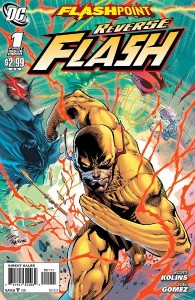 "The man I'd give anything to kill has to live…or I die."
Written by SCOTT KOLINS; Art by JOEL GOMEZ; Cover by ARDIAN SYAF and VICENTE CIFUENTES
(Preview)


Share