DC has released the covers for DC Retroactive: The 70s, the series of July one-shots featuring the return of classic writers to the interpretations of the characters that they wrote back in the day.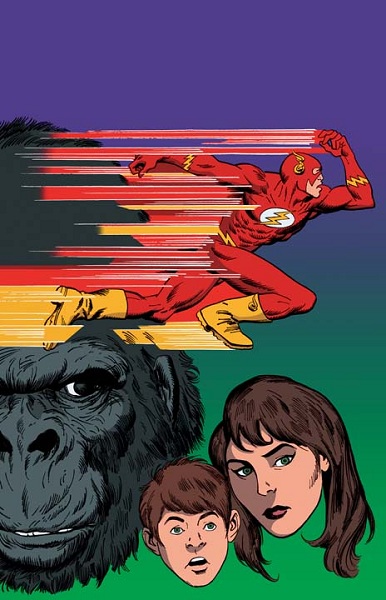 The cover for DC Retroactive: The Flash – The '70s is by Benito Gallego, Sal Buscema, and Carrie Strachan. The book is being written by Cary Bates, who talked about it a bit in an interview with Speed Force last month.
It's titled "Son of Grodd" and it explores the concept of fatherhood on two parallel tracks, one dealing with Grodd and the other with Barry….With this story, heretofore unspoken aspects of the Allen marriage will finally be explored in depth. At the same time, you'll be seeing a new side of Grodd as we find out what kind of father he might have made back in the '70's.
There's more in there, of course, so be sure to read the whole interview if you missed it the first time around.
UPDATE! Artist Benito Gallego dropped by to point out his original pencils for the cover!
Share